We caught up with Finn Tapp, a member of the Teen Titans Go! animated series who's got plenty to share on his future plans. He talked about how he and his girlfriend Paige Turley are planning their wedding, whether or not they'll have children and what type of house they want to live in.
Finn Tapp and Paige Turley are a couple that has been in the news recently. They have talked about their plans of engagement, wedding, children, and home!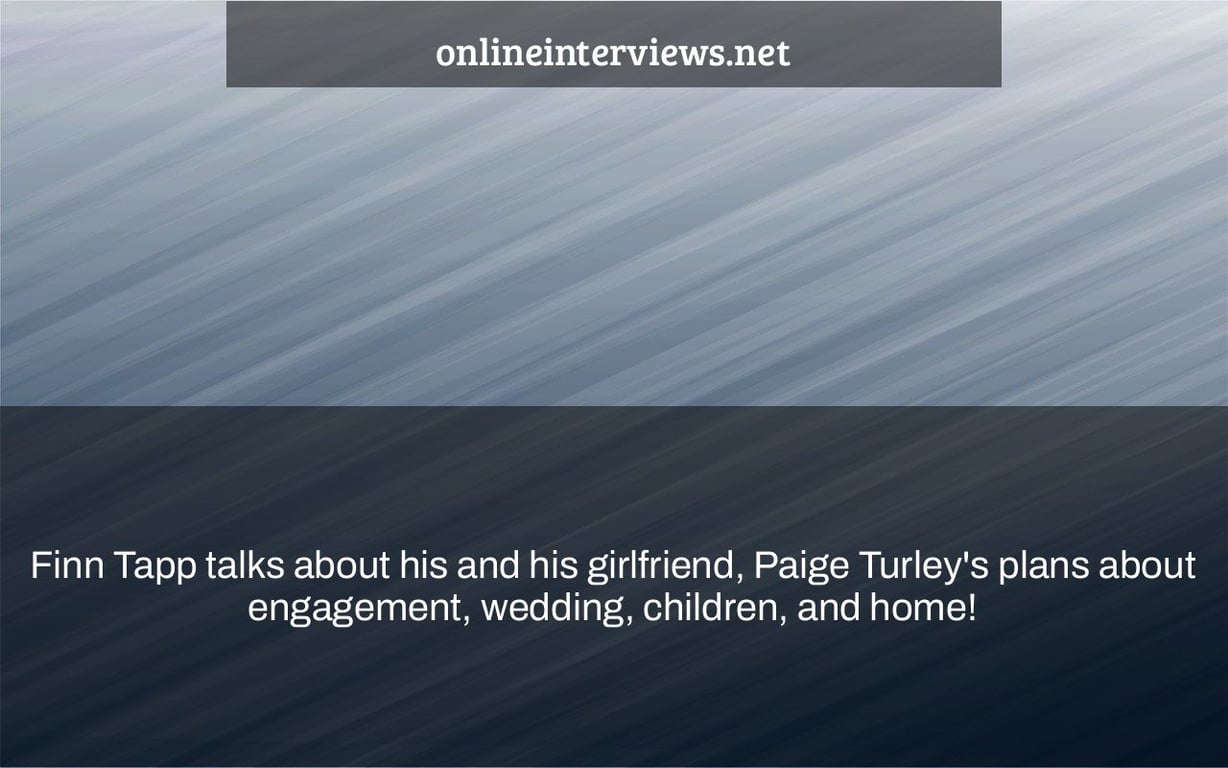 Love Island couple Luke Mabbott and Lucie Donlan got engaged this month. When will the other cute couple Finn Tapp and Paige Turley do and engagement? When will be their wedding bells? What about starting a family? What are their further plans on it? Finn gave all these answers in an exclusive interview to The Sun UK.
Finn Tapp and engagement of his costars
Love Island stars Finn Tapp and his girlfriend, Paige Turley are dating. They are a favorite couple on the show. The other couple of the dating show, Luke Mabbott and Lucie Donlan had an engagement this month. Finn told The Sun UK about his and Paige's plans for the future. Finn spoke high of Luke and Lucie:
"I'm proper happy for Luke and Lucie.
"Luke is such a nice guy and it was always going to happen. He's just very genuine and wears his heart on his sleeve, so it's brilliant to see that he's happy with Lucie.
"I didn't know it was coming, I've always thought that they suit really well but I never thought it was coming."
Luke and Lucie (Source: The Mirror UK)
Finn and Paige were hunting for a house in Manchester. But the search ceased due to the covid pandemic. But now next year, they will buy one home in both their names. He revealed:
"We're currently looking for places to buy at the minute, so we're hopefully going to try and move out and buy our own place in the next six to 12 months. It will be in and around Manchester," 
The permanent house settlement of the couple
Finn, 22 and Paige, 24 plan initially to be in Manchester for a few years. He said:
"We're always down to London so much for work, it would be a little bit difficult being up in Scotland, with Manchester it's so easy, it's two hours on the train."
Finn Tapp and Paige (Source: Grazia Daily)
But they finally want to settle in Scotland which is Paige's hometown. Regarding this, Finn added:
"I think five years time we would love to be in a position where we could eventually get up to Scotland,"
"It might just be a little bit too difficult to do at the minute, but who knows – in a few years time when perhaps the demand down in London is a bit less we might be able to get up there."
When will be the engagement and wedding and children?
The couple has planned for these big events of their lives as well. Finn said that he will pop the question to Paige next year after they buy their home in Manchester:
"Paige is deffo the one, I'm deffo going to be the one to pop the question," 
"I've got a plan, I'm not putting a timescale on it, it's when the time is right.
"But within the next two years or so."
Finn Tapp and Paige (Source: Head Topics)
About the wedding, he stated:
"Paige and I have always spoken about an abroad wedding, we might do two weddings, a close intermediate wedding with family and then a big party here with everyone."
Children are no rush but he plans to start a family when he is 25:
"I'm 22 now, I would say around 25 I want kids. But if it doesn't feel right, I'm not going to be counting down the days.
"I'm from 4 children, I'd like two or three children. Maybe a son where I can train him.
"I might just call my son Finley or Finley junior."
Finn concluded:
"We almost did get put on pause because of the lockdown, we weren't able to get out and make memories and enjoy time together in the normal world."
Short bio on Finn Tapp
Finn Tapp is an English television personality and former professional association footballer. Tapp was a semi-professional football player for the non-league club, "Oxford City". He is popularly known as the winner of the sixth season of the ITV2 reality series, "Love Island" along with his partner, Paige Turley. More bio…
Watch This Video-
Finn Tapp talks about his and his girlfriend, Paige Turley's plans about engagement, wedding, children, and home! His and Paige's relationship has been on the news for a while now. Reference: paige from love island.
Related Tags
paige and finn instagram
finn tapp
paige and finn